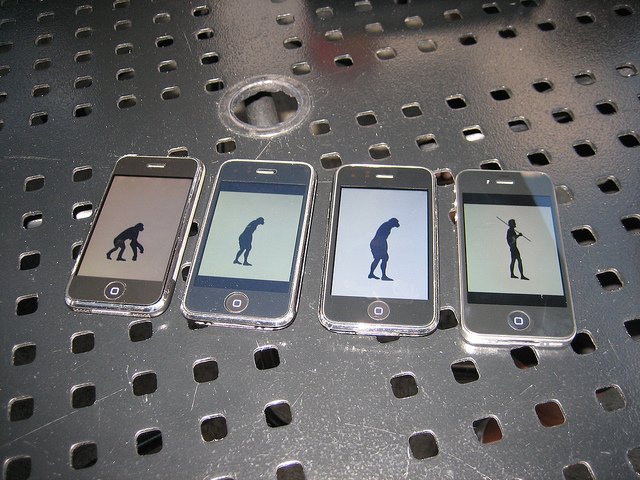 (Burt Lum 2010 - http://goo.gl/1dqJH4)
Apple groupies across the globe anticipate the release of the upcoming iPhone 6. What has people camping outside Apple stores to get their hands on the latest? How did this device emerge as the most popular smartphone on the market? We put together a brief overview on their story of evolution.
June 2007 – The first iPhone is released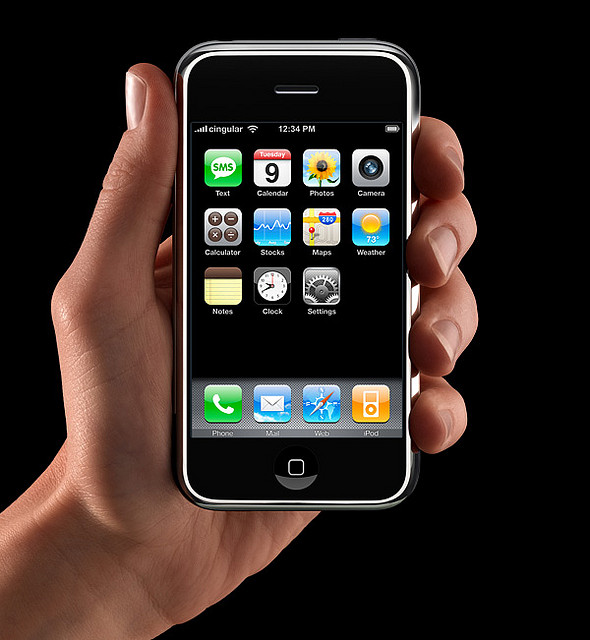 (ThinkMule 2007 - http://goo.gl/KQFfcH)
After three years of development, the much-awaited iPhone was unveiled by CEO Steve Jobs in San Francisco. A kind of iPod touch on steroids with mobile phone and Internet capabilities, it quickly became the most popular device on the market and even set a new benchmark for the smartphone era. Sony, Nokia, Blackberry and the rest scrambled to develop iPhone-like devices just to be able to stay afloat. Wowing customers with its touch screen interface and integrated keyboard set Apple as the company that reshaped the smartphone industry.
August 2008 – iPhone 3G is released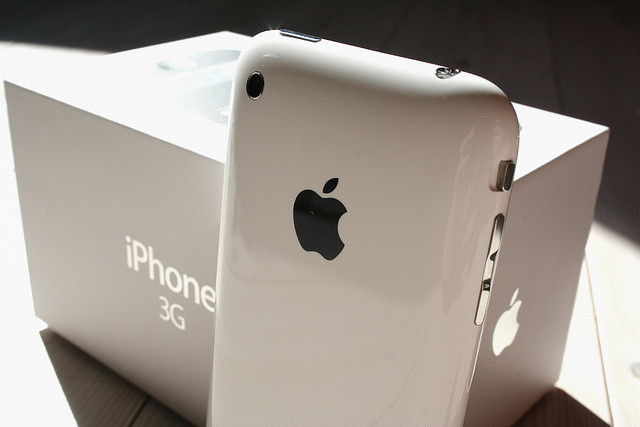 (Gesche4Mac 2008 - http://goo.gl/uAflMj)
The second iPhone to be released on the market had an updated iOS that included Push e-mail, the App store and turn-by-turn navigation. The iPhone 3G also included assisted GPS and 3G connection. With this release, the App store introduced third party applications.
June 2009 – iPhone 3GS is released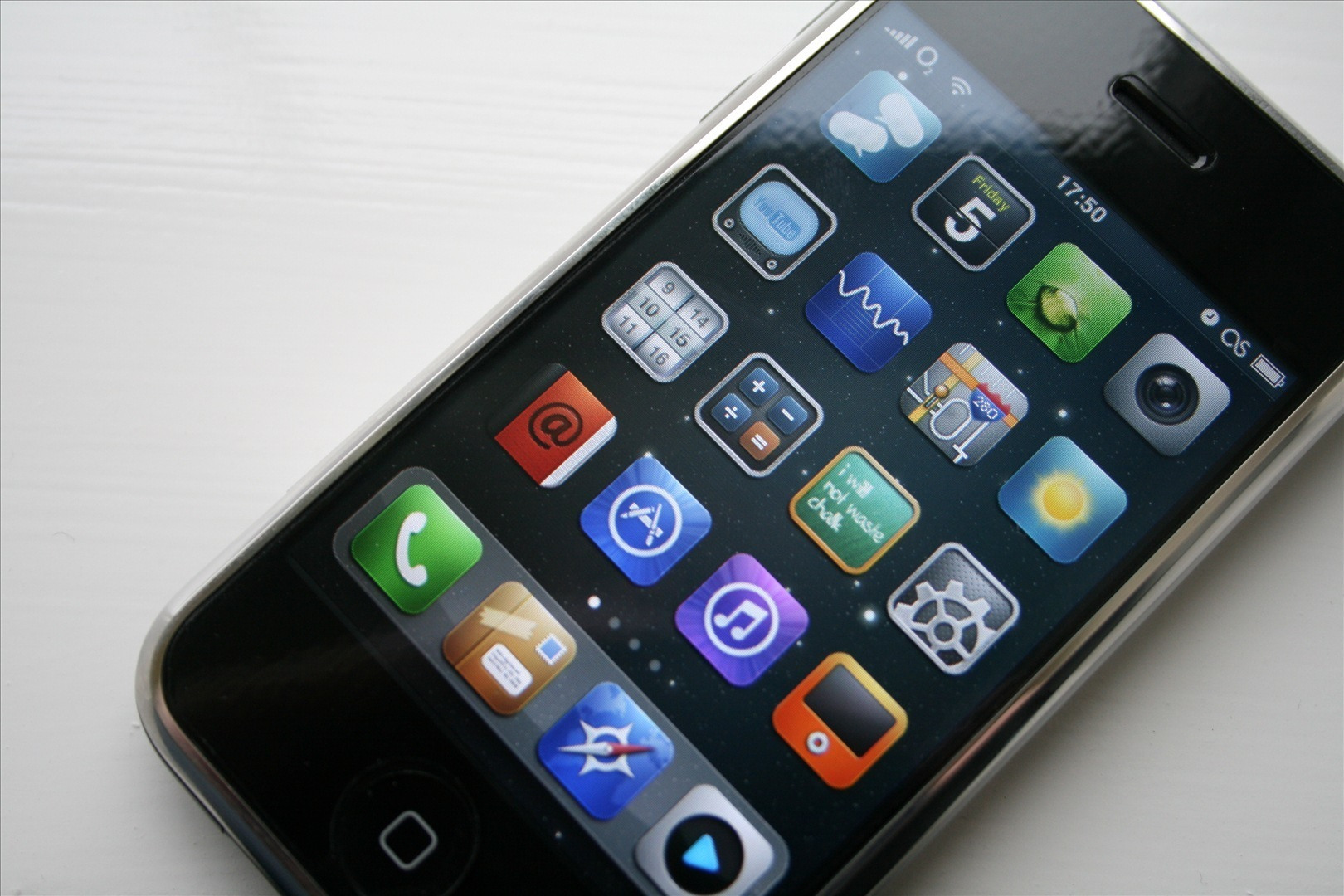 (William Hook 2008 - http://goo.gl/crbgsK)
Adding on to the features of the 3G, the 3GS boasted added support for voice controls, higher resolution to capture videos and a faster processor.
June 2010 – iPhone 4 is released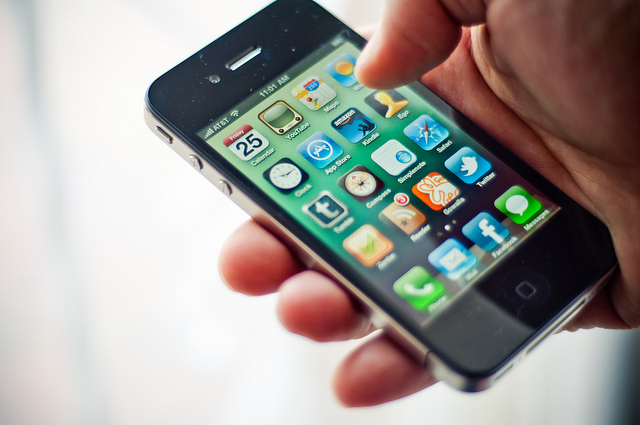 (Jorge Quinteros 2010 - http://goo.gl/fZpxcG)
This version of the iPhone was the first to introduce high-resolution "Retina display" and a front camera with the ability to make video calls. The rear camera was also upgraded to 5 megapixels. With its new design the iPhone 4 became the thinnest smartphone in the world. The new operating system (iOS 4.0) and the new A4 chip made multitasking possible, meaning users could make a phone call while checking text messages or sending an e-mail.
October 2011 – iPhone 4S is released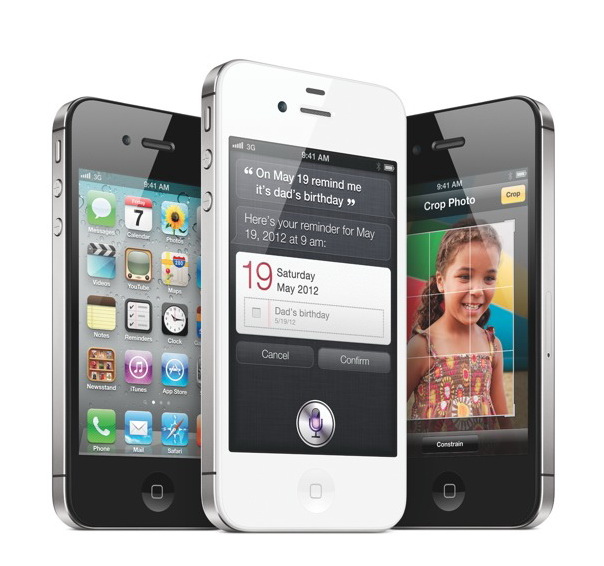 (YTEch.nme 2011 - http://goo.gl/aKNDyo)
The new version of the iPhone 4 included another camera upgrade to 8 megapixels and 1080p video recording capabilities. Siri was introduced and the hardware was upgraded to a dual-core A5 processor. This release kicked it up another notch, incorporating iMessage, iCloud, Notification Center and Reminders.
September 2012 – iPhone 5 is released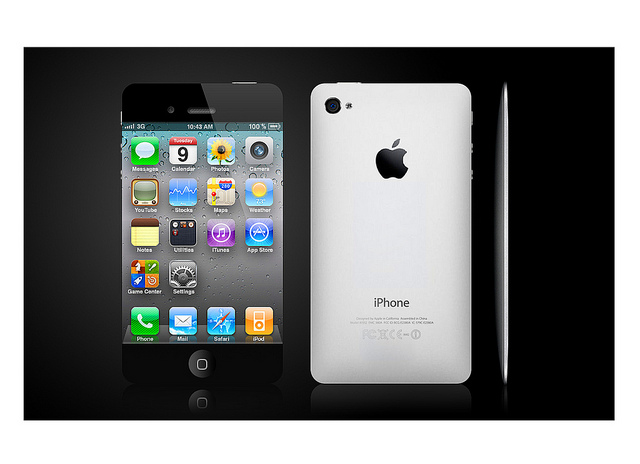 (Peter Engman 2011 - http://goo.gl/i9QoVT)
The iPhone5 was released with an upgraded screen size to 4 inches and a dual-core A6 chip. The all-digital "Lightning" connector replaced the original 30-pin connector. This was the first phone to support LTE and it was even lighter, thinner and sexier than before with its aluminum frame.
September 2013 – iPhone 5c and 5s are released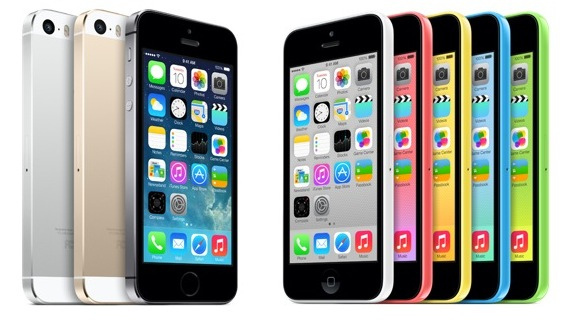 (Tayla Lyell 2013 - http://goo.gl/zw8itZ)
The iPhone 5c was released a year later to compete with some of the less expensive devices available from competitors. This model was made primarily of plastic and lacked some of the features offered by the 5s, which was released right on its heels. The iPhone 5s has an A7 processor, increased storage, a Touch ID fingerprint sensor and improved camera to name a few upgrades.
iPhone 6 to come?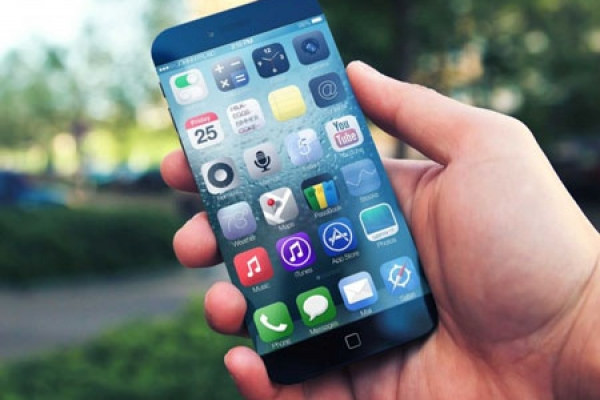 Rumors about the iPhone 6 suggest a bigger screen (4.7 inches and/or 5.7 inches) with fingerprint scanner and perhaps a curved-glass display. The question is; has Apple already been surpassed by other companies like Amazon, HTC, and Samsung? It's reported that Apple has seen a decline in market share with less expensive devices taking precedence over the iPhone. Yet, they still dominate with nearly half of the smartphone market share. Can Apple continue to reign or will the likes of Samsung and HTC stage a coup d'iPhone?
Looking to spruce up your iPhone? Fixez.com carries replacement parts, tools and accessories for iPhones. Shop around or view our iPhone repair videos and instructional guides!