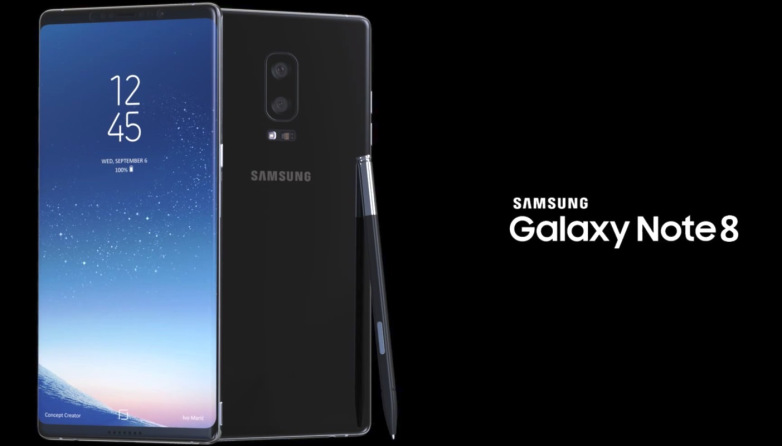 Samsung Galaxy Note 8: The Latest Rumors
It's almost time for Samsung's Galaxy Note 8, and the rumors about the next phablet are already buzzing around. Some are more far-fetched than others, but there are several strong rumors that are most likely going to be true. Samsung is hopeful to move on from the Note7 battery debacle and solidify itself back into the market… while giving Android users something to write home about.
The Release Date
Samsung's confirmed release date is 2017, which is vague and already part of the way over. More specific release information indicates that the Note 8 will probably come out in the fall, but there isn't an official day or even month that has been announced by Samsung yet. With the Note7 failing so spectacularly in so many ways, it's hoped that Samsung is taking the time to get the Note 8 right. Still, Samsung loyalists, along with people who just like a great smartphone, are anxiously awaiting the day when the specific release of the Note 8 is announced. October or November seem likely.
The Specs
With the Note7 costing $850, it's a safe bet that the Note 8 will be in that price range or even higher. But that may be a small (or at least a fair) price to pay for all the options that are supposedly going to come on this phone. With the advances in technology, each release of an upgraded phone adds something new and different to the mix. The Galaxy Note 8 is certainly no exception, and could take Samsung to the next level in its smartphone offerings. Some of the hottest leaks about the specs of the new phone include:
. A pixel-dense screen offering 4K resolution
. An Infinity Display with no home button and a pressure-sensitive screen to bring up menus and information
. A screen size of 6.4 inches, but with 6.2 being the more likely option
. A foldable screen, although this is a pretty wild rumor that hasn't been substantiated - it's most likely based on a folding prototype that's not ready for prime time
. A camera with dual lenses and 3X optical zoom, along with wide-angle and telephone lenses
New Features
Among the hottest new features rumored to be on the Galaxy Note 8 are:
. An iris scanner
. Bixby AI 2.0
. A stylus (S Pen) that has a built-in speaker
No matter how many new features get packed into the Note 8, it will retain the dust and water resistance of previous models, along with all the great features that Samsung has come to be known for. Battery life and safety are the biggest issues for the company to work through right now, and when it comes to a larger battery, Samsung will have to be careful. Overall chances are high that reassurances and the latest technological marvels will have the Note 8 flying off the shelves on its release date.