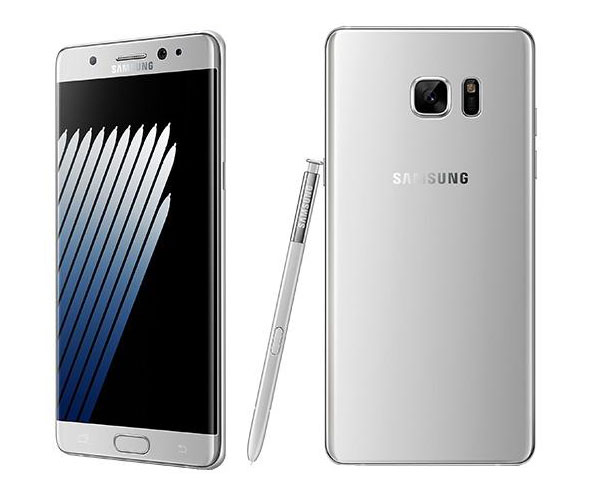 New Samsung Galaxy Note7 Gunning for Top Mobile Position
With its sleek features, high-powered processors, bigger RAM capacity, and other amazing features--the Samsung Galaxy Note7 "phablet" is slated to whip the mobile market into a frenzy when it debuts sometime between August 2nd and 15th. It is even slated for UK release as well--something many complained about. Galaxy, in a strategic marketing move, skipped the "6th" generation of the Note and went straight to 7, many insiders claiming this to be a move to place it on a par with the iPhone 7 in consumers' eyes. This article will break down the features of Samsung's latest salvo in the mobile phone arena, and also let you know for just how much you can score one.
Super-Hot Features
The new Galaxy Note7 is slated to feature the following attributes:
5.7-6 inches in length
Always-on Feature
Dual-Edge Design
Metal frame, glass panels front and back
Curved glass back
Black, silver, and blue colors at time of launch
IP 68 Water-resistant rating
2560 X 1440 Pixels Quad HD Display
64 GB Storage base model, Micro SD
5/12 Megapixel Super OIS dual camera
Iris Scanner and fingerprint sensor for added security
Other features include a USB Type-C port, and a fast-charging, non-removable 3700-4000 mAh battery, The new Galaxy Note 7 will also have a fast wireless charging feature as well. The Note 7 will have range parity with S-Series Galaxy phones, making it a serious rival of the Apple iPhone 7.
It's All in the Processors
The rumors have it that the new Note 7 will be powered by two quads, or an octa-core, i.e. two Qualcomm chips processing 2.6 GHz and 1.6 GHZ respectively. These will be either Snapdragon 820 or Exynos 8890 series processors. Needless to say, the 6 GB of RAM will be higher than any other Samsung, and virtually every other mobile on the market, as will its 64, 128, and 256 GB of storage capacity. App lovers will no doubt go wild with the possibilities.
Software Power
The Galaxy Note7 is also slated to be powered by Android OS, v7.0 software, with TouchWiz UI from Grace also available. This will make the Galaxy Note7 phablet a viable alternative to most tablets out there, as its compact portability will begin to make hoisting around an iPad look almost foolish--barring large-format graphics wizzes.
Accessories
The new Samsung Galaxy Note7 will also come with an S-Pen, for signature verification or other identification on financial transaction apps, and the like. It will be sealed off in a water-resistant casing and sprayed with a protective nano-coating. This is a great feature for merchants who can use it to verify customers' identities and take payment through third-party apps at the same time. Other accessories will no doubt have Galaxy users as stoked as can be.
Pricing
Upon launch, off-contract prices will run you approximately $800 in the States, and £639 in the U.K., where the Note7 has been previously unavailable. Its price in Euros will be €849 upon launch. This amounts to the biggest price tag for a mobile phone to date. Will it all be worth it? Many expert insiders say it should.
In Conclusion
The Galaxy Note7 from Samsung promises to be something special among other phones and tablets. Its range of outstanding features will present buyers with a long and tantalizing list of juicy enticements. No doubt this phablet should be a monster in the mobile market and give users the best bang for their buck yet.