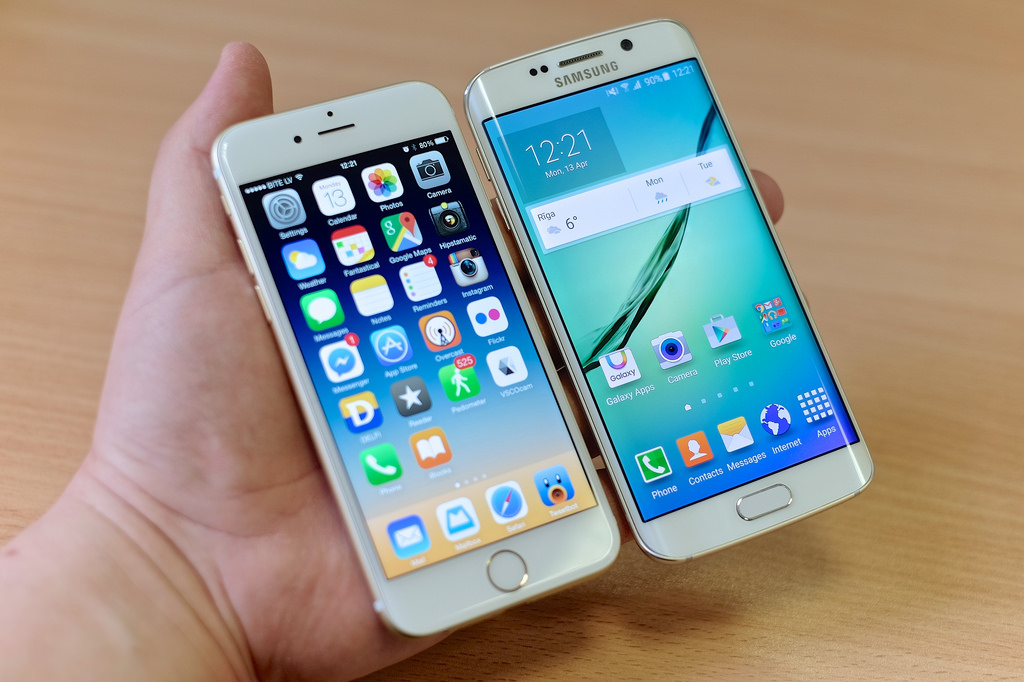 3 Easy Ways to Make the Switch from iPhone to Samsung
With the recent introduction of their flagship Galaxy S8 and S8+ models, Samsung has induced many iPhone users to make the jump from Apple to Samsung. However, many people pause at the thought of losing all their photos, contacts, messages, music and other data in the switch. Fortunately, transferring all your information from your old iPhone to your new Samsung phone is possible--and is quite easy. In fact, you have three painless options when it comes time to start taking advantage of the Galaxy S8's Infinity Display.
Smart Switch via a Wired Connection
Samsung has aimed to make the transition from an iPhone as easy as possible by creating its Smart Switch app. Through this app, the process of moving all the information backed up on your iPhone to your new Samsung phone is quick and painless. The Smart Switch app works via both wired and wireless connections. While wireless may be somewhat more convenient, using a wired connection can be more reliable if you have a lightning cable and a USB-C to USB adaptor (which comes with every new S8 and S8+).
To begin, connect your old iPhone and your new Samsung phone using the lightning cable and adaptor. When prompted, select "Trust" on your iPhone and "Next" on your Galaxy S8/S8+ to start the process. You will be able to select all the data that you want to transfer, from music, photos and videos to contacts, call logs and your text message history. After choosing what you want to move over, simply press "Transfer" on your Samsung phone. Be aware: this process may take a while.
Once the transfer is done, you're all set. Your new Galaxy phone will even present you with the option of downloading any apps that you had on your iPhone to help you get started without any hitches.
Smart Switch via a Wireless Connection
The process of transferring via Smart Switch is similar over wireless except that the process relies on your iPhone's iCloud backup. Therefore, before starting, make sure that the backup of your iPhone on iCloud is current. You will be asked to sign into your iCloud account on your new Galaxy phone to begin, but all the remaining steps are the same as with the wired option.
An Alternative Content-Specific Approach
If you'd prefer not to give Samsung control over your iPhone's content, you do have some options to transfer without utilizing Samsung's native app. Keep in mind that this content-specific process will be more complex and require many more steps.
First, the easiest alternative way to transfer your contacts, calendar and mail is via Gmail. If you already use Gmail for these functions, you simply need to sign into your account on your new Samsung phone; otherwise, you'll need to toggle over to your Gmail account via the Settings > Mail > Accounts menu of your iPhone.
Text messages can be moved over with the use of a fee app called iSMS2droid, while Google presents an easy solution for moving over iTunes music libraries via their Music Manager application. Lastly, photos and videos can be transferred through the use of the Google Photos app.
While more complex than using the Smart Switch app, following these steps will allow you to make the leap from Apple to Samsung without losing any valuable data.