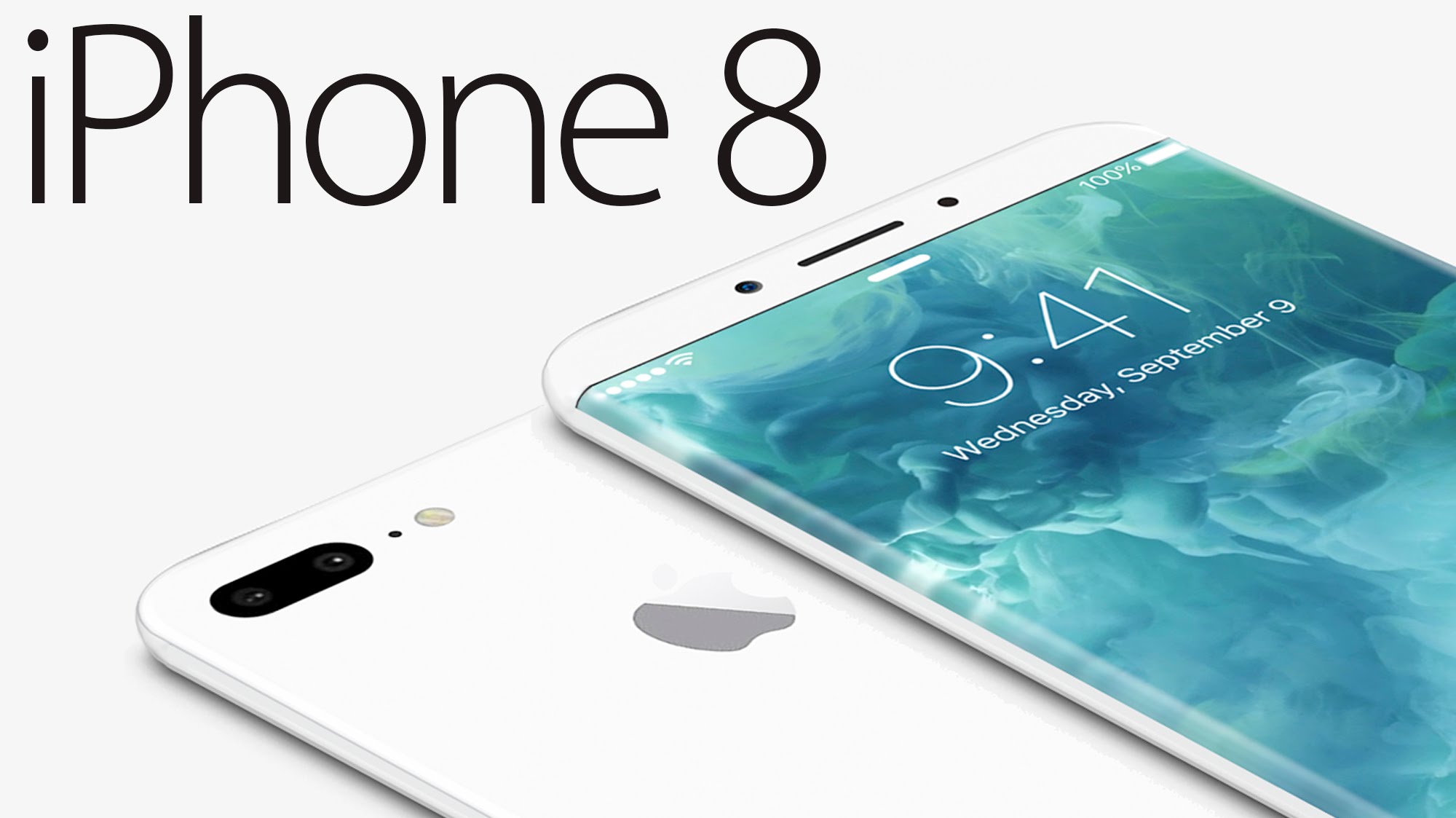 iPhone 8 (2017): Everything We Know
Though it's only been six months since Apple's iPhone 7 took the world by storm, most tech aficionados are already turning their attention towards the future - and to the iPhone 8 that is just around the corner. While it's no secret that Apple releases a new version of their flagship smartphone every year, 2017's model is an important one for a few reasons. For starters, it's the 10th anniversary of the original iPhone, released all the way back in 2007. Secondly, even though the iPhone 7 is an admittedly powerful device, it was criticized by some for being "more of the same" - for lacking the innovation upon which the entire brand has been built until now.
For these reasons and others, the stakes are understandably high. Though very little is set in stone at this point as the phone is at best another six months away, there are a few rumors that have gained traction about just what the enhanced new iPhone 8 may have in store for customers all over the world.
A Major Shift in the Way Apple Approaches the Smartphone
When the original iPhone was first released, it was a dramatic shift in terms of every "cell phone" that had come before it - both with regards to overall design and functionality. To mark the 10-year anniversary of that device, the iPhone 8 is expected to bring with it a similar sense of disruption. Many are calling this a "major redesign" based on current leaks, with everything from a glass body and an edge-to-edge OLED display being touted as upcoming features.
One rumor that has prevailed for years is that Apple would eventually get rid of the "Home" button on the iPhone - the only button on the front of the device - in favor of a completely flat surface. If current rumors are to be believed, 2017 may be the year this comes true. Another advanced feature is expected to be a Touch ID fingerprint sensor that is built beneath the surface of the screen. You can still use your fingerprint to unlock your device and instead of using a password in popular apps, you just won't be using a physical "Home" button to do it.
About the screen, the enhanced iPhone 8 is also expected to include an edge-to-edge display, similar to some of the flagship smartphones manufacturers like Samsung have been putting out over the last several years. If you look at your current iPhone, you'll notice a black border essentially creating a rectangle around the screen itself. This would be eliminated in favor of using more screen real estate for more robust apps and an all-around more immersive experience, particularly when viewing video content online or when watching films and television shows on your device.
Other New Features
Current rumors also suggest that the enhanced iPhone 8 will bring with it several other important features, like wireless charging and support for augmented reality (AR) driven apps and other content. If Apple does decide to go "all in" with wireless charging support, users may not need a charging or data "Lightning Cable" at all - instead they would simply put their phone down on a charging pad and the device itself would take care of the rest. Wireless charging is already a popular feature on other platforms and some businesses like Starbucks have been installing wireless charging pads in select locations for customers over the last two years.
The iPhone 8 vs. the iPhone Product Line
Also interesting is the fact that the iPhone with the "major redesign" may be only one of the three new models launching this year. The actual iPhone 8, meaning the one that everyone will be talking about, is expected to ship with a 5.8" form factor with the aforementioned OLED display and glass body. Two other "upgraded" iPhones - one in 4.7 inches and one in 5.5 inches - are also expected to launch, though they would lack certain features and would probably still have a "Home" button. Whether this will cause confusion in the marketplace remains to be seen.
Apple vs. the World
In terms of what the iPhone 8 means for Apple's competition, it really does seem like smartphone manufacturers are on ground that is more even than ever. Both the iPhone 8 and the upcoming Samsung S8 are expected to include "all-screen" faces, "Home" buttons beneath the physical glass on the front of the device and OLED displays that offer richer colors and higher resolutions. Samsung's phone will include much of the company's proprietary software, like a new version of their digital assistant and Siri competitor, but this is nothing new.
Perhaps the major factor separating the enhanced iPhone 8 from something like the S8 is also a pretty big one in more ways than one: price. If current rumors are to be trusted, the high-end version of the iPhone 8 could cost upwards of $1,000 - not only more than the approximately $800 cost of the S8, but more than any other iPhone that Apple has ever released to this point.
Again: until Tim Cook steps out onto a stage in Cupertino in the fall and formerly announces the phone, there is really no way of knowing whether this price point is true. However, if it is, it's safe to say that this is just another one of the many reasons why the iPhone 8 needs to innovate in a way that we haven't seen in a decade: the iPhone 8 doesn't just need to justify its own existence, it also needs to justify that massive price tag for millions of people all over the world.