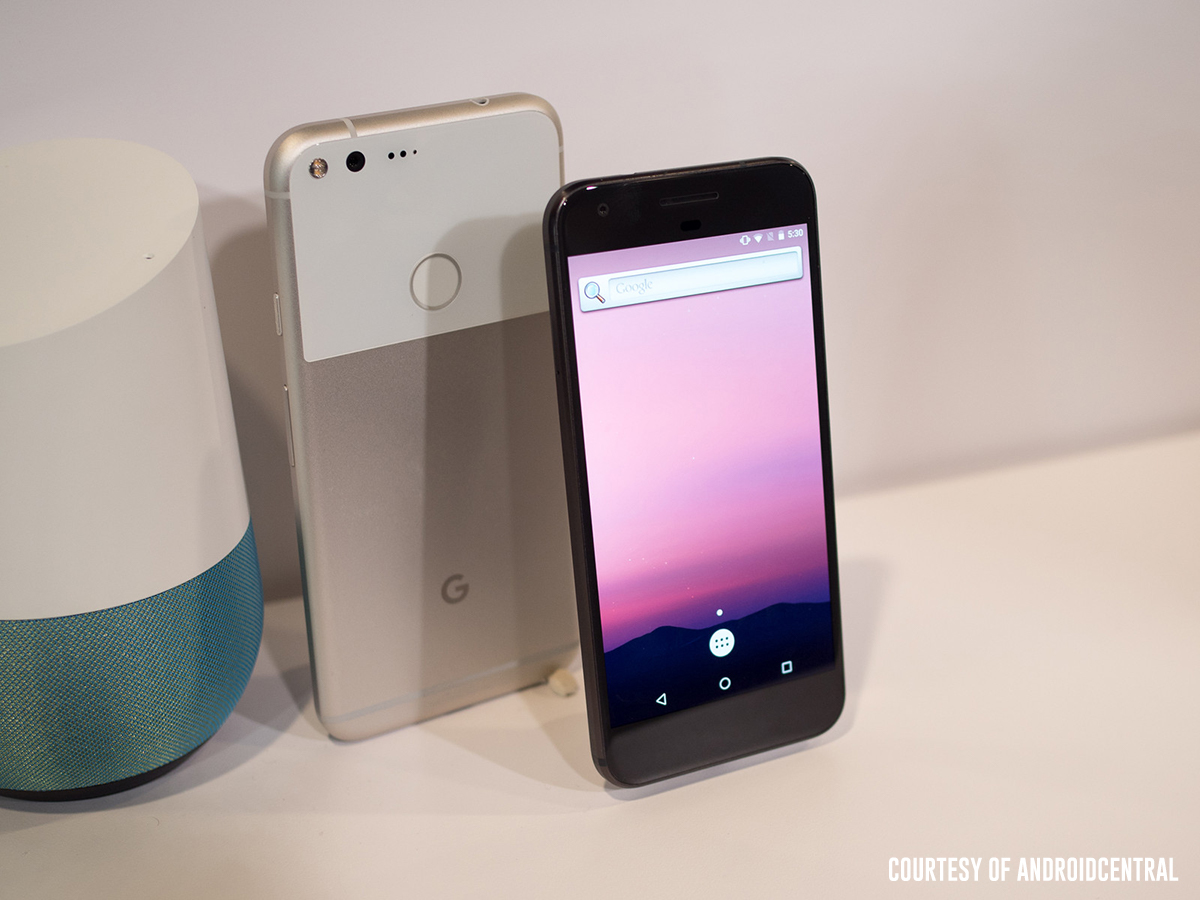 Google is Diving Into the Hardware Market
At a press event this past Tuesday, Google revealed an aggressive push into hardware production that includes a new line of flagship Google phones: the Pixel and Pixel XL. It seems like the company is taking a page out of Apple's book, designing hardware and software together and serving it up as a single polished package. A new division led by former Motorola president RIck Osterloh recently consolidated Google's existing hardware projects under one roof while adding a few completely new devices to their lineup.
While Pixel and Pixel XL will be the first smartphones to bear the Google brand name, Google has been selling mobile devices under the Nexus moniker since 2010. Working with a variety of manufacturers, these smartphones and tablets are designed to highlight features of the Android operating system. However, with not much done in the way of promotion, the Nexus line has remained something of a niche product for enthusiasts.
With this new line of Google phones, however, the company appears to have set its sights on the mainstream smart device market. Unlike the Nexus line, Google has had complete control over Pixel's design from beginning to end and will reportedly incorporate custom chips down the road. Despite this, Google is contracting with HTC to actually manufacture the handsets. So far, this partnership appears to have produced a solid first product.
Pixel's Features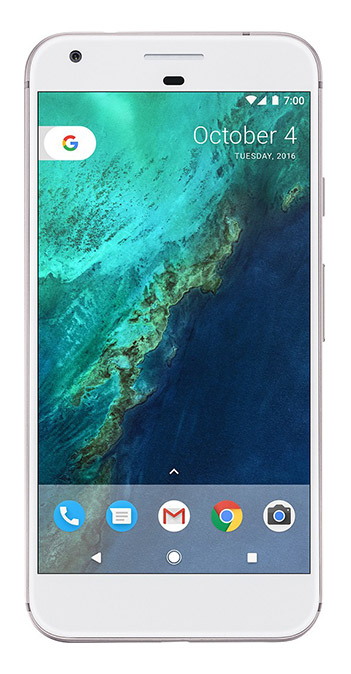 The Pixel smartphone sports a sleek design that owes much to Apple's own style. Consumers will be able to choose between distinctive black, silver, and blue handsets. The basic Pixel features a 5-inch display, while the larger Pixel XL tops out at 5.5 inches.
The Google phone's most touted feature is its high-performance camera paired with unlimited cloud storage for photos. The Pixel and Pixel XL also promise to have long-lasting batteries. Many reviewers have noted that the Pixel is not much different from its Apple and Samsung competition, but that may be the point. Taking a conservative approach introducing the new brand to a mainstream market may pay off.
With Pixel and Pixel XL, Google is definitely targeting the high-end phone market… pricing starts at a hefty $649. Pixel and Pixel XL are now available for pre-order in most major markets, including the United States.
Google vs Apple
Understandably, Google's new mobile device strategy is drawing frequent comparisons to Apple's own model, both in style and substance. The Pixel will be the first smartphone to ship with the new AI digital helper Google Assistant, which Google CEO Sundar Pichai has explained as "a personal Google for each and every user." Sounds like Siri has some competition.
Further fueling the unavoidable rivalry with the iPhone, Pixel will also feature a program that facilitates a more painless switch from other operating systems — directly targeting current iOS users. The Pixel will also sport a dedicated headphone jack, which may court consumers unhappy with its elimination from the iPhone design.
Google vs Samsung
Some analysts have pointed out that Google can use the disastrous launch of Samsung's flagship Galaxy Note7 to its advantage. Between ceased production and an aircraft ban, Samsung is sure to have difficulty winning back consumer confidence.
Notably, Samsung has been the biggest manufacturer of Android phones and has been gradually adding its own software to the mix. Some see the Pixel as Google making a move towards independence, an initiative that may alienate Google from Samsung and other manufacturers, such as LG and Sony.
More Than Phones
The Pixel was just one member of Google's extensive new hardware line. According to Pichai, this aggressive foray into so many different device types is part of the company's overall goal of creating an "AI world" with a seamless user experience.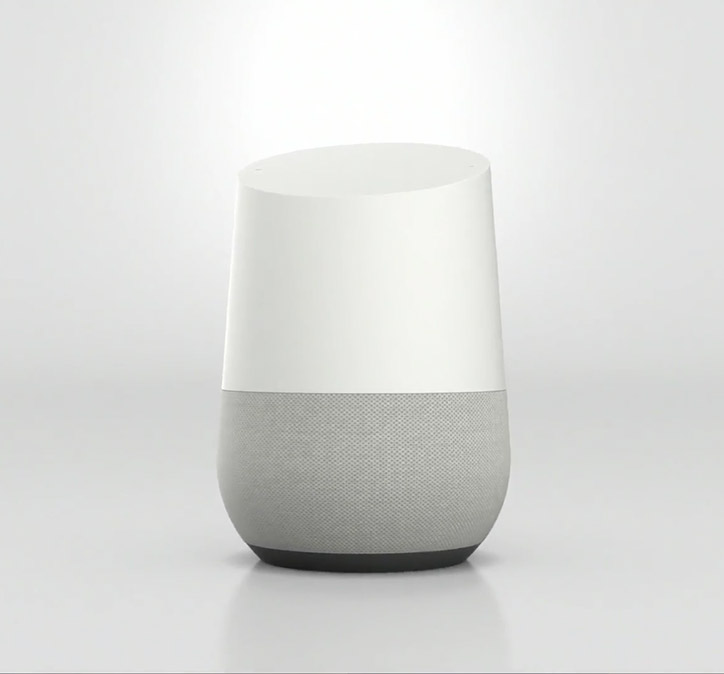 Google Home
As a line of voice-activated smart speakers, Google's Home device is comparable to Amazon's Echo. Home will be available for purchase November 4th at a price of $129.
Home will link into a new modular Wi-Fi router system, also produced by Google and featuring multiple smaller points rather than traditional central router. This system will also integrate such devices as the Nest thermostat (acquired by Google in 2014) and an updated version of Chromecast, Google's media-streaming dongle.
Daydream View
Google designed the virtual reality headset Daydream View for Pixel and other Android-based devices. The headset will be bundled with controller at $79 and will also see a November launch. Early reviews have likened it to other VR headsets currently on the market, such as Facebook's Oculus. However, View does have the bonus perk of a soft fabric casing and a built-in pouch for its remote.
Android Wear
These Google watches are the company's answer to Apple Watch and other popular smartwatches. Less is known about these wearable devices, but plans are in place for an early 2017 launch.
How Repairable Will Google's Hardware Be?
While early Nexus models had high reparability scores, 2015's Nexus 6P by Huawei was ranked near the bottom. The sleek minimalist designs may prove to be a hassle for DIYers, but we won't know more until these devices ship. Regardless, Fixez will do our best to provide you with the best repair guides for Google hardware on the web.