Best Resource For Fixing Your Broken Screen in 2016
What do skinny jeans, car roofs, cement stairs and the patio party have in common? They are the top culprits for breaking cell phone screens.
While there isn't much humor in a cracked screen, not to be confused with cracked phone, 4 out of 5 times the story of how you got the inevitable broken screen is a good one. So if your phone looks like it went ten rounds with Rhonda Rousey, you've come to the right place!
A cracked smartphone or tablet screen is not the end of the world. We are the one stop shop to easily repair the cracked screen on your mobile device. What's that you say? You have the latest model? We have already created the videos!
iPhone 6s Plus Display Assembly Repair – Your iPhone 6s Plus will be back to new with 5 tools and this step-by-step video of a complete iPhone 6s Plus DIY screen repair. Break more than just your display? We have all of the replacment parts you need to get your iPhone 6s Plus working like new again.

iPhone 6s Display Assembly Repair – Learn how to fix your iPhone 6s with our 10-minute DIY screen repair video or check out the step-by-step guide with high resoultion photos and instruction. If you haven't purchased your replacement screen and tools, you can find them here.
Search our repair guide library for your iPhone model.
LG DIY Repair Guides & Videos – Don't let a cracked screen on your LG smartphone diminish the HD picture and video. Say no to dead pixels and repair your screen by yourself with very few tools, everything you need is here. We have step-by-step guides and DIY Display Assembly Repair videos for the most popular models including the LG G2, LG G3, Nexus 4 and 5, LG Nitro HD, and LG Optimus G Pro.
Samsung Galaxy S5 DIY Repair Guides & Videos – You bought the Samsung Galaxy S5 because it's gorgeous. You broke it because accidents happen. Our DIY screen repair guide is your best option for giving your Galaxy S5 back its supermodel status. We have guides for earlier models, you can see them here.
HTC One DIY Repair Guides & Videos – The HTC One is known for its edge-to-edge screen and the likeliness for it to be shattered when dropped. Get the HTC replacement screen assembly parts shipped to your door today, and the how-to-guide is free!
Broken Tablet Screen?
Did you know you can find easy-to-follow DIY repair guides to fix your cracked iPad screen? Get the details on how to fix your iPad Air 2, iPad Mini 4, iPad 2 and other models here.
Expert Tips & Tricks:
Here's our Expert Tips & Tricks to Get the Most Out Of Your DIY Repair. We're out to save you money and time with our professional, twenty minute videos and smartphone disassembly guides. Life's too short to live with a broken screen!


What NOT to do with your broken screen:
Don't put your fingers through the jacked up screen endurance test.
Don't see how long you can last with a screen that sparkles in the sun.
Don't try to be a digital survivor.
The cost of clumsy just went on sale! We have made it affordable to repair your broken cell phone. Save an additional 5% on your entire order using the coupon code: fixez5 at checkout. Besides aren't you sick of the, "Wow. You did a number on that screen, bro." comment?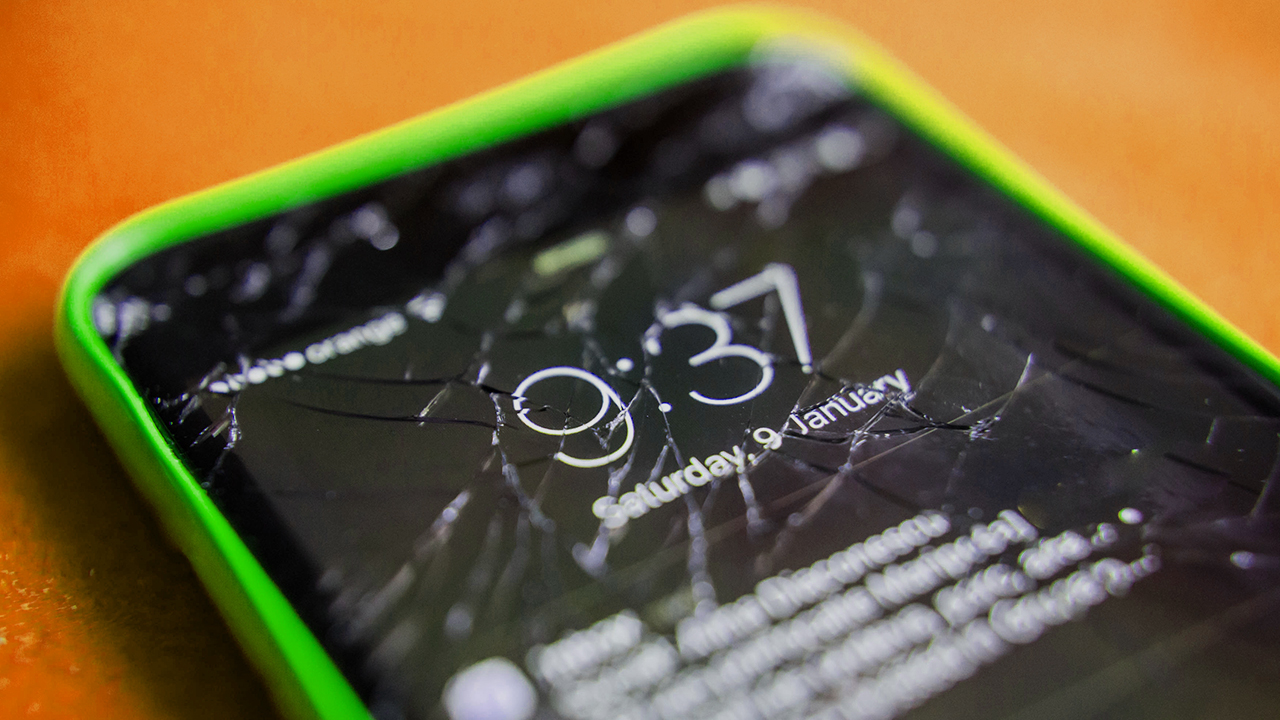 How did you shatter your phone's screen?




Tweet us at @FixEZdotcom with #FixEZ.